Final Fantasy XIV - Endwalker / Shadowbringers
How do I redeem my full game code?
1. Log in to the MogStation (http://sqex.to/Msp) with your Square Enix account.
2. Select your Service Account when prompted, please do not create a new one if you wish to use your existing Service Account.
3. Select 'Enter Expansion Registration Code' as pictured in the image below:
4. Enter your game code into the boxes pictured below and follow the instructions on-screen.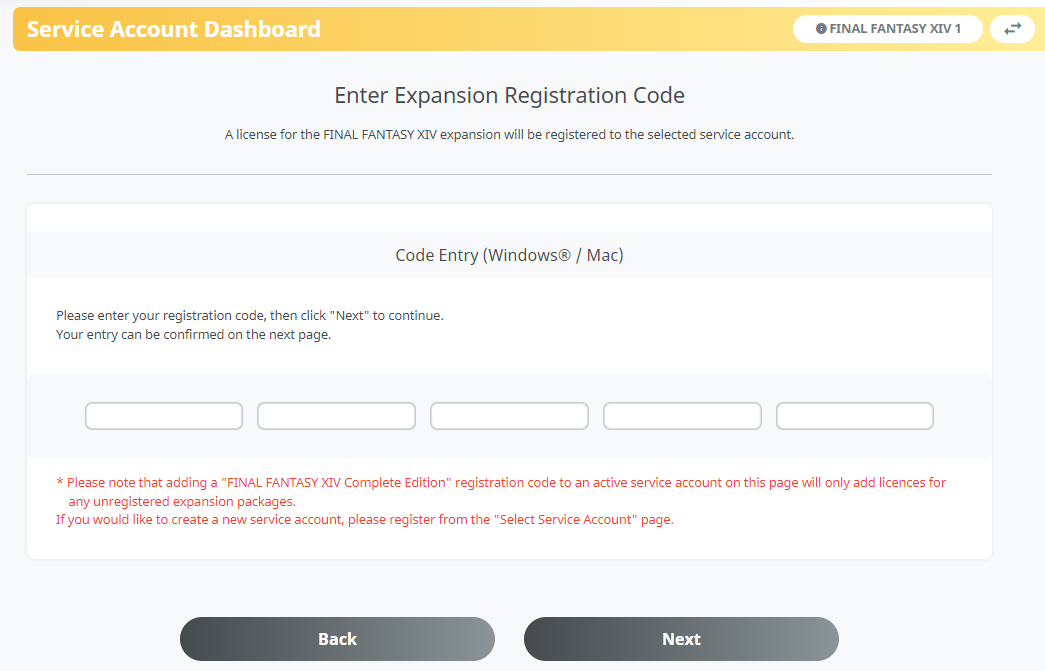 5. Start the FINAL FANTASY XIV Online launcher and log in with your Square Enix account.
6. Download FINAL FANTASY XIV when prompted (If not prompted the game will download automatically)
Where do I download the game?
If you have not downloaded the game, please download the main FINAL FANTASY XIV game launcher from the Square Enix website here: https://www.finalfantasyxiv.com/
After you have finished installing, please run the game and enter your Square Enix Account credentials in the launcher to begin the automatic update process. Once the update has completed you will be ready to jump into the land of Eorzea!
If you have any questions regarding the above information, please contact the Square Enix Support Centre.
We hope that you enjoy playing FINAL FANTASY XIV Online.